Battle for the Edge is the third expansion pack released in School of Dragons. It was released on December 18th, 2015, as part of version 1.17.
The original price was 1000 Gems 

but since April 23rd, 2019, the price was changed to 500 Coins.
Battle for the Edge was released ahead of the premier of the second season of Dragons: Race to the Edge, which, according to the game's developers, provided the inspiration for this expansion pack.
Basic Plot
Edit
Dragon Hunters are attacking Dragon's Edge and nearby Islands, capturing and injuring the dragons that live there. Your Viking is enrolled to help build up Dragon's Edge's defenses, and helping the dragons that fell under the Dragon Hunters attacks. You'll also explore different islands, learning more about the survival strategies of different dragons, adapted to different environments. You'll also meet the Archaeologist again, at a new digging site on one of the islands.
Meanwhile, a stranger arrives at Dragon's Edge offering help: Harald Forkbeard. Is he to be trusted?
What You Get
Edit
Access to all the new Islands
Your own customizable Hideout: this can be purchased on its own, for the players that don't want the expansion. It's found in the shop under Treasures -> Expansions -> Viking Hideout Map (200 gems, or 160 gems for members). Hideouts were billed as a major highlight of this expansion pack, to the point of receiving their own contest on the official School of Dragons forum
An adult Armor Wing dragon (Lvl. 1, but able to fly)
Apparel: Disguise Helm, Vest, Pants and Shoulders
Locations
Edit
*Access to this island is free to all players, no purchase of the expansion required.
The first 2 quests of the expansion, Threat of the Dragon Hunters, and Home Sweet Dragon's Edge, are free for all players.
Problem: After the v3.0.0 - The Hidden World update Astrid now runs too fast for the player to catch up, making the quest impossible to be completed.
Solution: Swimming resets the player's speed, meaning that players can start the quest while swimming then come out of the water when Astrid starts walking, this allows the player to catch up with her without any problem.
Expansion Packs
Icestorm Island •
Call of the Death Song •
Battle for the Edge •
Return to Dragon Island

Secret of the Leviathan •
Rise of Stormheart •
Wrath of Stormheart •
The Hidden World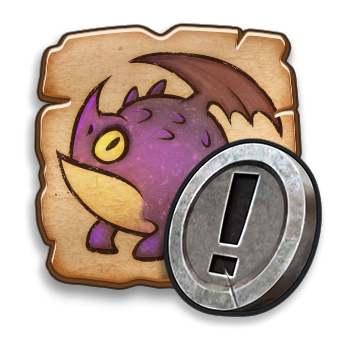 Curse of the Hobgobbler
Community content is available under
CC-BY-SA
unless otherwise noted.