Call of the Deathsong is the second expansion pack of SoD, released on August 29th 2015, as part of update 1.14.
The original price is 1250 Gems 

.
Basic Plot
Edit
The dangerous Death Song is invading Berk, trapping vikings and dragons in its amber-like fire. Learn about invasive species while you find a new home and new food for the Death Song. You will be helped by a mysterious Rogue Dragon Rider, that will turn out to be someone known.
What you get
Edit
Locations
Edit
* - The Ship Graveyard is now free for all players.
Only playable if you have completed the Icestorm Island expansion pack
Quest Giver: Hiccup
Location to accept the quest: Berk
Previous: The Newest Dragon Eye Lens
Unlocks: none
Details: Let's find out what's the artifact that you found on Icestorm Island similar to a lens
Talk to the Archaeologist by the Berk docks
Find the Dragon Eye Lens on the bench at the Lookout
Meet the Archaeologist in the Great Hall
Give the Dragon Eye Lens to Hiccup
Click on Meatlug
Take a closer look at the projection
Fly out to Gothi's hut with your Groncicle
Use your Groncicle's ice breath on the clouds
Talk to Hiccup
Rewards: 100 Coins, 300 Adventurer XP, 350 Dragon Bonding XP, 50 UDT Points
Expansion Packs
Icestorm Island •
Call of the Deathsong •
Battle for the Edge •
Return to Dragon Island

The Secret of Leviathan •
Rise of Stormheart •
Wrath of Stormheart •
The Hidden World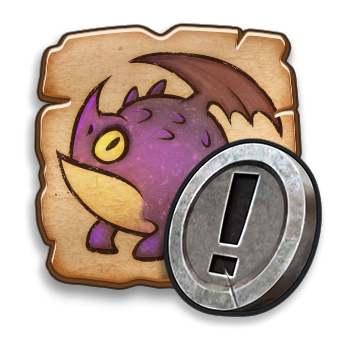 Curse of the Hobgobbler
Community content is available under
CC-BY-SA
unless otherwise noted.