This page is under heavy construction!
Due to the newest update, both Free Quests and Expansion Quests might've gotten their order mixed up.
---
Quests are one of the main aspects of the game, as well as the primary source of experience points necessary to level your character and dragons. They are given by the various NPCs featured in the game and require the player to do a variety of tasks, from gathering items or talking to a character to playing a minigame or traveling to a certain location. Rewards such as XP, coins, or even special items are given upon completion of a quest.
The following is a list of the basic quests that are available to all Vikings, without the need to purchase membership or expansion packs.
With update 2.0, and the substitution of Stoick with Valka in the game, the quests that previously were given by Stoick have been redistributed among other NPCs.
In v2.3.0, some quests that were unlocked by having your dragon at 10+ are now unlocked after completing The New Student.
In 2.7.0, Dragon Transformation and A Mature Dragon will only appear once, now, if you want to grow your dragon, you just need to go to the Hatchery without the use of Hiccup.
In v3.0.0, in spite of New Berk becoming exactly what it's called, Quests still use the Old Berk. You will still have to accept quests from New Berk as NPCs don't spawn in unless they're in quests involving Berk.
Starting Quests
Dragon at Level 5
Dragon at Level 10
Dragon at Level 11 and 20
These quests have been removed from the game, usually because they involved a feature that was removed from game. It is unknown if any of these quests will be reintroduced in the future (for example for seasonal Loki's Maze)
Go For a Bull's-Eye
Quest Giver: Ruffnut
Requirements: ???
Previous: ???
Unlocks: none
Details: Try out Hiccup's new battle arena!
Enter Bull's-Eye Lagoon
Rewards: 150 Adventurer XP, 35 Coins, 150 Dragon Bonding XP, and 50 UDT Points
Workout Warrior
Quest Giver: Snotlout
Previous: Learn About the Food Chain OR Bodies of Water
Unlocks: none
Details: Snoutlout recruits you for the Snoutlout Fitness Challenge!
Play Flight Club
Go to the lake and catch a fish
Chop 4 pieces of wood in the Wilderness
Run to the highest point in the school (follow the mountain path near the Lookout entrance in the school area)
Rewards: 100 Adventurer XP, 10 Coins, 200 Dragon Bonding XP, and 50 UDT Points
The Mirage of Spring
Quest Giver: Tuffnut
Requirements: Your dragon reaches level 5
Previous: ???
Unlocks: none
Details: Tuffnut has a fun surprise for you
Look on the beach at Berk for Tuffnut's "surprise"
Talk to Hiccup
Go across the bridge to the Loki's Mirage entrance
Rewards: 100 coins, 100 Adventurer XP, 100 Dragon Bonding XP, 50 UDT Points
This quest was introduced on 03/18/2016.
Expansion Packs Quests
The quests that belongs to Expansion Packs are listed in the Expansion's page.
Expansion Packs
Icestorm Island •
Call of the Deathsong •
Battle for the Edge •
Return to Dragon Island

The Secret of Leviathan •
Rise of Stormheart •
Wrath of Stormheart •
The Hidden World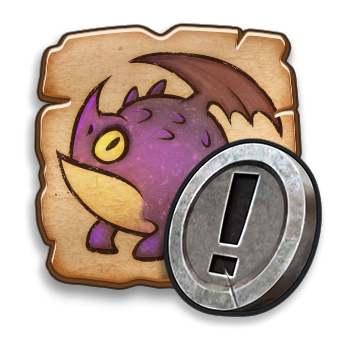 Curse of the Hobgobbler
Community content is available under
CC-BY-SA
unless otherwise noted.