This page is under heavy construction!
Due to the newest update, both Free Quests and Expansion Quests might've gotten their order mixed up.
---
Main Quests are a one-time quest that tells the general plot of the Avatar's arrival to The School and the many adventures and shenanigangs the player had to endure. These are considered as a major necessity to level up in the game as there's over 50+ Main Quests, all with a variety of amount of Experience Points and Coins, these include an Expansion Pack variant whose quests reward ever bigger amounts of Experience Points and Coins, as well as a variety of items, including Dragons.
The following is a list of the basic quests that are available to all Vikings, without the need to purchase membership or expansion packs.
Starting Quests
Dragon at Level 5
Dragon at Level 10
Dragon at Level 11 and 20
These quests have been removed from the game, usually because they involved a feature that was removed from game. It is unknown if any of these quests will be reintroduced in the future (for example for seasonal Loki's Maze)
Go For a Bull's-Eye
Quest Giver: Ruffnut
Requirements: ???
Previous: ???
Unlocks: none
Details: Try out Hiccup's new battle arena!
Enter Bull's-Eye Lagoon
Rewards: 150 Adventurer XP, 35 Coins, 150 Dragon Bonding XP, and 50 UDT Points
Workout Warrior
Quest Giver: Snotlout
Previous: Learn About the Food Chain OR Bodies of Water
Unlocks: none
Details: Snoutlout recruits you for the Snoutlout Fitness Challenge!
Play Flight Club
Go to the lake and catch a fish
Chop 4 pieces of wood in the Wilderness
Run to the highest point in the school (follow the mountain path near the Lookout entrance in the school area)
Rewards: 100 Adventurer XP, 10 Coins, 200 Dragon Bonding XP, and 50 UDT Points
The Mirage of Spring
Quest Giver: Tuffnut
Requirements: Your dragon reaches level 5
Previous: ???
Unlocks: none
Details: Tuffnut has a fun surprise for you
Look on the beach at Berk for Tuffnut's "surprise"
Talk to Hiccup
Go across the bridge to the Loki's Mirage entrance
Rewards: 100 coins, 100 Adventurer XP, 100 Dragon Bonding XP, 50 UDT Points
This quest was introduced on 03/18/2016.
Expansion Packs Quests
The quests that belongs to Expansion Packs are listed in the Expansion's page.
Expansion Packs
Icestorm Island •
Call of the Death Song •
Battle for the Edge •
Return to Dragon Island

Secret of the Leviathan •
Rise of Stormheart •
Wrath of Stormheart •
The Hidden World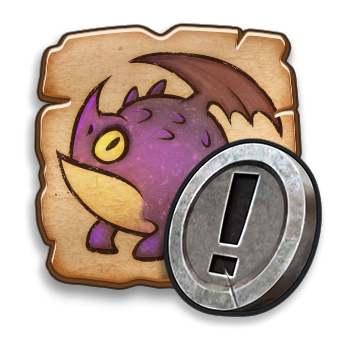 Curse of the Hobgobbler
Community content is available under
CC-BY-SA
unless otherwise noted.